What Is A Sustainable Marketing Agency?
We're often asked what a Sustainable Marketing Agency is. But to understand what a Sustainable Marketing Agency is, we first have to understand what a Marketing Agency is. 
A Marketing Agency is a creative agency or an ad agency, dedicated to creating, planning, and handling advertising and sometimes other forms of promotion and marketing for its clients. 
When the word "Sustainable" is added to Marketing Agency it now means a Marketing Agency that ONLY works with ethical, purpose-driven and sustainable brands. 
A Sustainable Marketing Agency puts sustainability and having a positive impact on people and the planet at the forefront of their business. A Sustainable Marketing Agency that doesn't show its sustainable impact and tends to work with non-sustainable companies is simply greenwashing.
The Better Business Network connects and supports businesses that give as much consideration to social and environmental impact as they do to financial returns. Below is a list of sustainable marketing agencies (some of which we have worked with and / or are part of The Better Business Network) that we believe will be worthy of your support or to connect with.
Sustainable Marketing Agencies to support:
                Reward Agency.                
                            Avery & Brown
.           Matchstick Creative 
.           Harrison Design 
.                      Ethical Influencers 
.           Soleil Marketing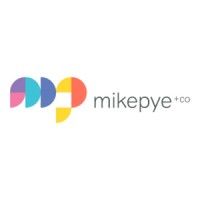 Mike Pye & Co
Let us know if there are any other sustainable marketing agencies that you support and would recommend.
And for further reading, please do check out our blog on the best businesses for good. 
Here at Better Business Network, we have a community full of purpose-driven brands. If you want to learn how our business network or how we can help you to become purpose-driven, please get in touch directly at support@thebetterbusiness.network.  
Additionally, you can also sign up to our newsletter to keep up with our upcoming news and events.